Gary Selfridge CLU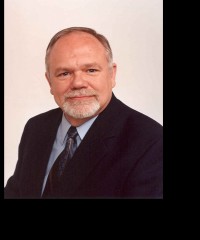 Email
-
Agent and President
- (Direct: 812-944-8400)
After graduating from Indiana University in 1972, Gary Selfridge started his career in insurance as an agent with Farm Bureau Insurance in New Albany, Indiana. In 1980 he acquired his CLU designation. Due to the lack of the farm operations in Floyd County, Gary focused on commercial insurance and became Farm Bureau's highest volume producer of commercial insurance in the state.
After 16 years, his clients started to outgrow Indiana Farm Bureau because of New Albany's proximity to Kentucky and Indiana Farm Bureaus were only licensed in the state of Indiana. Therefore, Gary resigned from Indiana Farm Bureau in 1987 and started Selfridge & Associates, Inc.
The biggest obstacle was contracting companies as a scratch agency. Since the New Albany sales office was also the regional claims office for Farm Bureau many of the adjusters that had been trained in that office had been hired away by other carriers. Therefore, Gary used the relationships that he had developed with the adjusters that had moved on to other companies – for example, Westfield, Ohio Casualty, Monroe Guaranty, Statesman – to originally start the agency.
A new young agent, Zary Lete, had started with Farm Bureau and was planning to leave to go to law school. Originally Zary decided to work part time with Gary while he went to law school. The office was opened with Gary Selfridge, Zary Lete, and a secretary. Zary eventually decided he could make more money as an agent than as a lawyer.
Gary's oldest son, Andrew Selfridge, graduated from Indiana State University in 1999 with a double major in insurance and computer information systems. After graduation, Andy started with the agency and has changed the operation to being totally automated and paperless at this time.
The agency is quite different from most independent agencies due to the fact of Gary's background and sales with Farm Bureau following the theory to write a client's personal insurance, commercial insurance, health insurance, life insurance, and theirgroup insurance. Thus the agency as a whole is about 20% personal lines, 50% commercial lines, and 30% group/life/health insurance.