Andy Selfridge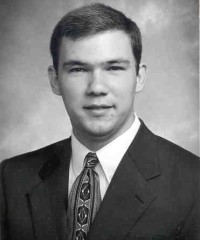 Email
-
Agent and Systems Vice President
- (Direct: 812-944-8400)
After Graduating from Indiana State University in 1999, Andy Selfridge went into designing web sites. He knew he liked the insurance business, but he thought there was a demand for web site design. He then started doing some of the technological work at Selfridge & Associates while doing the web site design as well. He then went into the service side at Selfridge & Associates. He rated, put together proposals and took care of the computers.
By 2003, he started selling insurance for auto and home insurance as well as small business.
He is a graduate of Floyd Central High School, class of 1995. He currently lives in Sellersburg, IN with his Wife Lisa and daughters Elizabeth & Caroline. If you have any questions regarding your insurance needs, please feel free to contact Andy.